In July 2020, Accace Slovakia opened doors to our colleagues, clients, and partners in Košice. From July 2022, they have expanded to a new address, and they are looking forward to you in Trenčín.
"Accace started as a small local accounting company in 2006 in Bratislava. Nowadays, we rank among the leading outsourcing and consultancy companies in Central and Eastern Europe. This wouldn't be possible without great people who take us one step further – our colleagues, clients, and partners. Therefore, we are endeavouring to be greatly flexible in relations with everyone. We decided to open an office in another Slovak city – Trenčín, as many of us already work from this city or its surrounding areas," says Peter Pašek, Managing Director & Partner Accace Slovakia.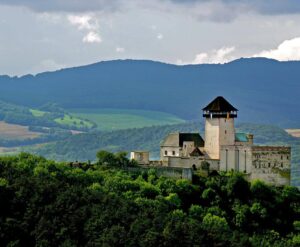 Nowadays, over 120 colleagues are employed in Slovakia, providing a comprehensive range of services from external processing of accounting, payroll and HR agenda, tax, and transfer advisory, advisory for start-ups up to corporate and legal services.
The new office is located in MASARYČKY BUSINESS CENTER at Legionárska street no. 7158/5, 911 01 Trenčín. We look forward to your visit!