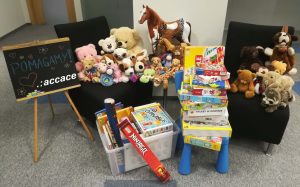 In the spirit of coming Christmas, Accace team organized collection of gifts for Orphanage and Home for singled Mothers with Children.
This CSR action was coordinated by Foundation Dobra Wioska, which every year helps disabled children, single mothers and people from dysfunctional families.
The results of our action surprised everyone and we therefore encourage all our readers in Poland to also support the poor and single mothers who are in this very difficult life situation!